Black Propper Tactical Trousers Canvas
The tactical canvas trousers from Propper in uniform Black are a high durability and professional trouser designed for law enforcement, security, shooting and bushcraft. Made for users on the move, they feature nine pockets for neat storage of all kinds of tools and essentials on the body. 65% Polyester, 35% Cotton Canvas material for quick drying and durability. The waist band is fitted with elastic for comfort and stretch. The wallet pocket-in-a-pocket design alleviates the feeling of sitting on your wallet all day long. The trousers are Teflon coated for stain resistance and the fabric is fade, shrink and wrinkle resistant for an easy-to-maintain professional appearance. D-ring is provided on front right for keys or tools. Extra large belt loops are designed for the Nylon duty belt which is included in the price. Seat and knee are reinforced and the trousers close with zip fly and snap button waist. Seat pockets close with velcro hook and loop with a pocket within a pocket for the wallet. Two hip pockets are provided with reinforced lower edge opening which prevents ripping and fraying when items are clipped into the hip pocket. Expandable cargo pockets are provided on both legs, and the front left leg has a pocket large enough to hold a smartphone (tested with iPhone). Internal openings are provided for insertion of knee pads. Two hidden coin pockets complete the trousers. Tried and tested by Police, EMT and for bushcraft. Sizes run waist-inside leg (inches). Belt NOT included with trousers, but available separately.
Available options are: 32-32 , 34-32 , 36-34 , 38-34 , 40-34 , 42-34 .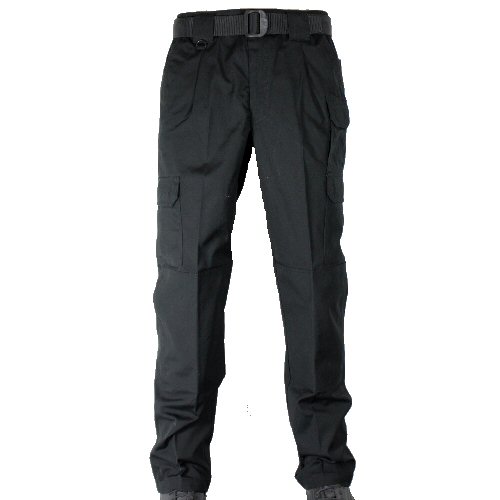 Left side of trousers showing the cargo pocket and the phone pocket.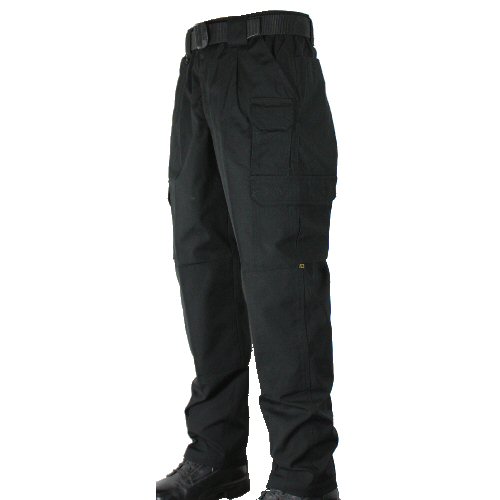 Right view of trousers showing the left leg pocket.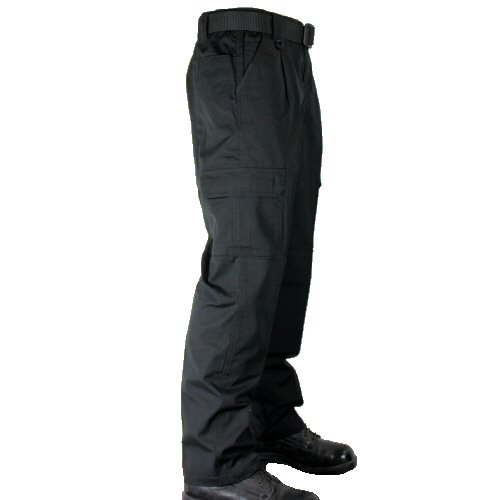 Rear view of the trousers. The seat and leg are cut looser to allow for positive movement, but neatly shaped for a neat and professional appearance.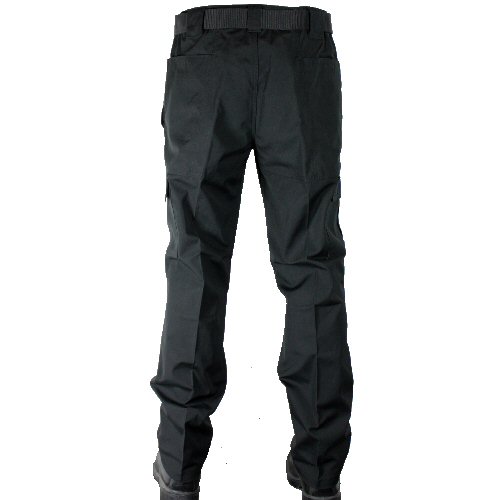 ---