DPM Wyvern Trooper Chest Rig
Wyvern trooper chest rig has all the features of the basic chest rig, but with the addition of fastex buckles for the magazine pouches to enable silent operation. Magazine pouches can also be closed with velcro, if required. Left and right utility pouches are still closed with velcro as is the map pouch. The trooper chest rig also has an additional D-ring for the attachment of carabiners and also has padded shoulder straps for comfort. Fully constructed using heavy duty waterproofed cordura material.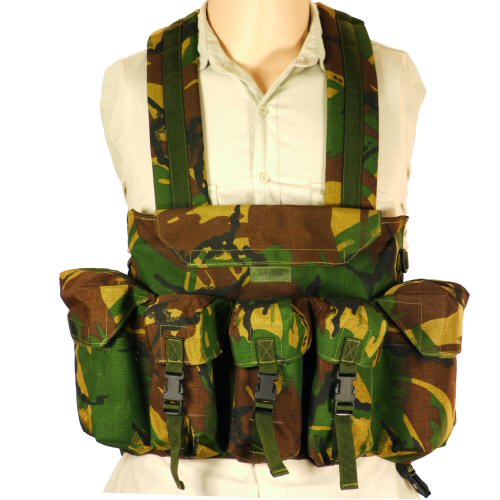 Angled view of bottom of chest rig showing the depth and also the rivetted drainage holes on bottom.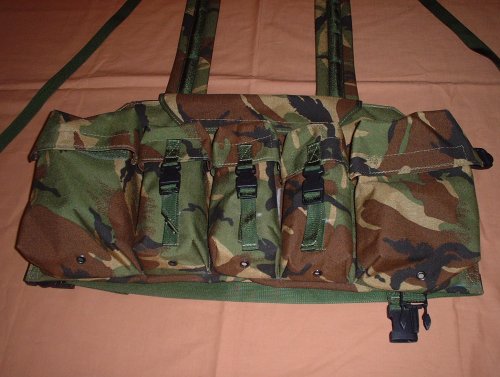 Detail of front of chest rig, showing map pocket and shoulder straps. Also note the pouch which can be closed with a fastex buckle and velcro.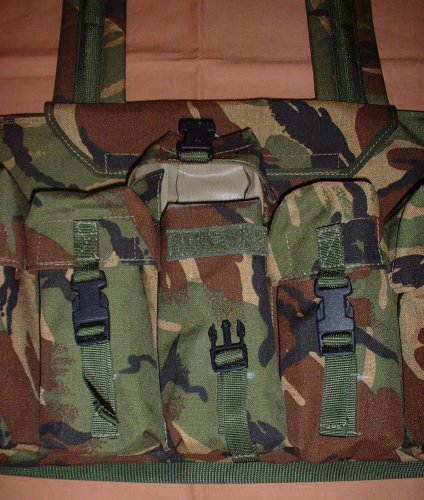 Detail of left of chest rig showing D-ring for attachment of carabiner or gear.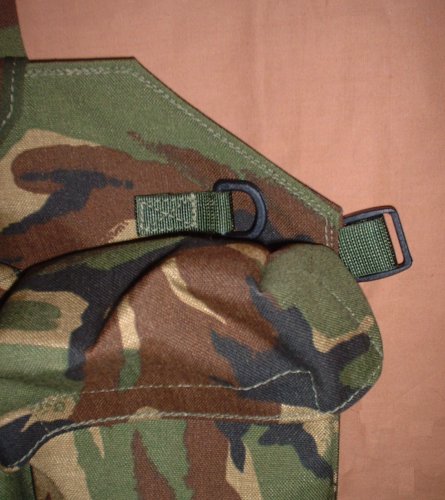 ---