German Flecktarn Issue Field Shirt XL
Combat Shirt: Original German military combat shirt in medium weight poly-cotton twill. Flecktarn colour, two epaulettes, two breast pockets, velcro cuff closures, push button front. Machine washable. On some of the new shirts, German nationality flags may not have been supplied as standard and we have no control over this. Pictures are of a new shirt. Used shirts are more faded and may have some additional wear on the elbows.
Available options are: 54L , 42R , 42L , 44R , 44L .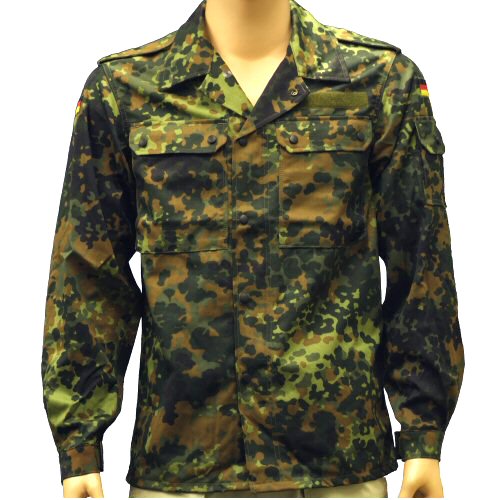 View of the whole shirt from the front.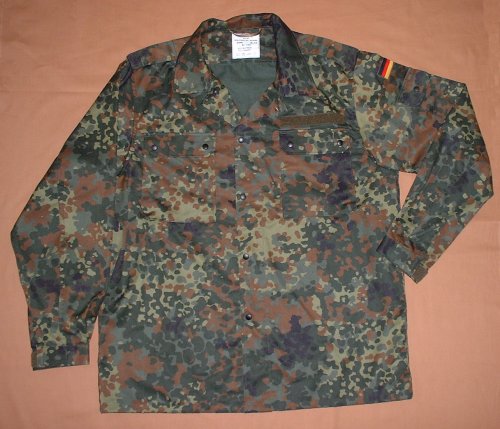 View of the left side of shirt showing breast pocket and sleeve cuff. Insignia is also displayed but does not come with shirt.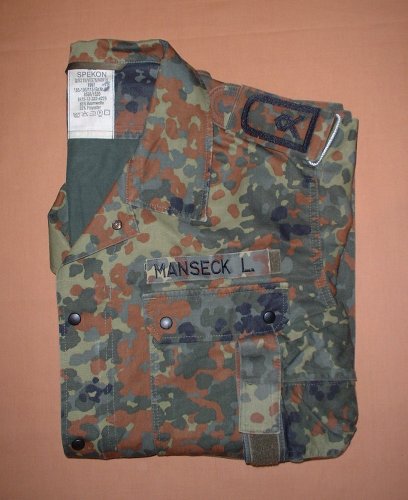 Close up of shoulder, collar area.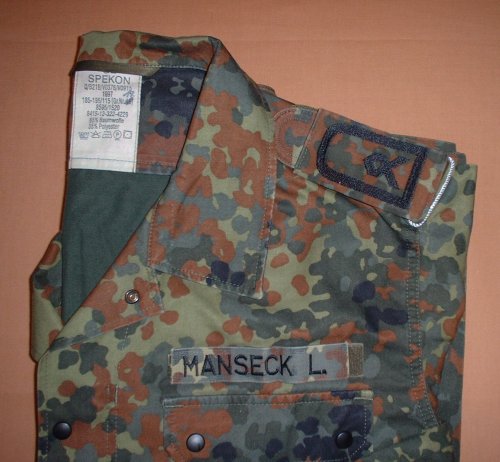 Close up of arm pocket, with space for pens and sundry items, push button closure and German flag insignia.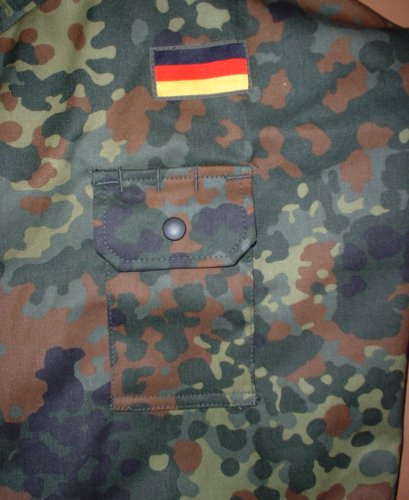 Close up of one breast pocket. The shirt has a left and right breast pocket.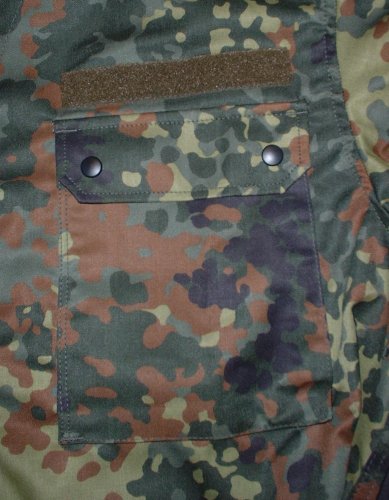 ---