German Flecktarn Issue Field Parka LXL
German army parka (field jacket) in flecktarn. Ideally suited to go over the basic shirt/trousers uniform as an extra layer for night time, spring, autumn and winter. Made of heavyweight poly-cotton material, similar to the material of the trousers. Features a longer skirt, drawstring waist and hem, integral hood with drawstring. Also has two chest pockets (button down), rank tabs, arm pocket and two zip-up slash pockets on waist. Discreet left and right underarm openings can also be zipped open or closed depending on weather. Opens centrally with zip and button. Can be worn on its own, over a uniform or with a parka liner. Sizes 42in chest (Gr 9), Size 44in chest (Gr 10), Size 46in chest (Gr 11), Size 50in chest (Gr 62).
Available options are: 42 , 42L , 44 , 44L , 46 , 46L , 50 .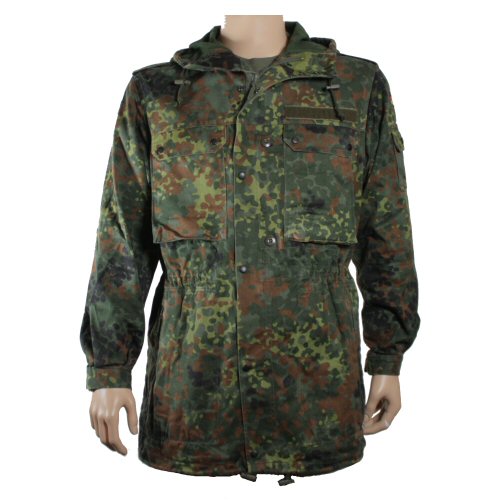 View of rear of parka with the hood pulled up.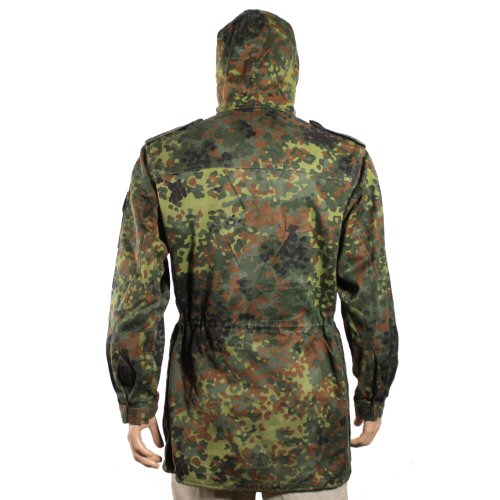 Detail of arm pocket. Note the German flags at the top of the shoulder.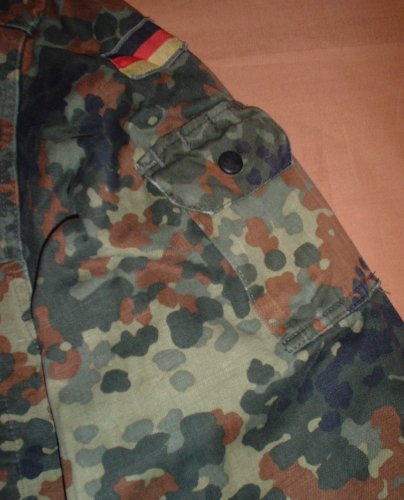 Detail of zip up slash pockets at waist.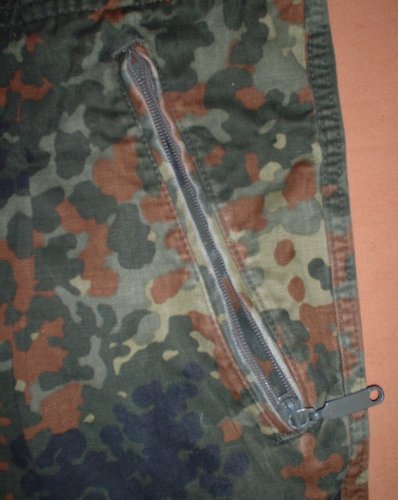 Detail of rank tab, side of hood, showing drawstring and partial view of button and zip central opening. Also shown is the velcro name tape patch.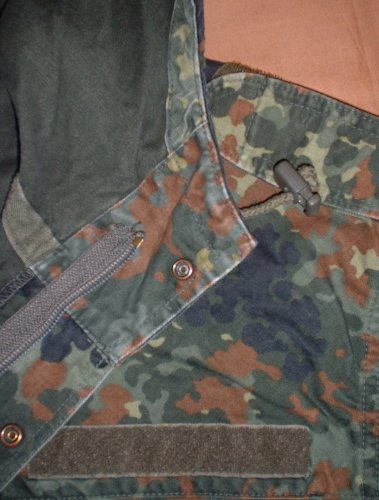 View of chest area of parka, showing the two expandable pockets and the central button and zip opening.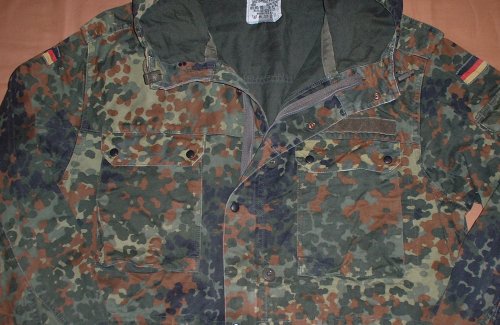 Detail of hood, showing its shape when pulled fully over the head. The drawstring and toggles are also shown.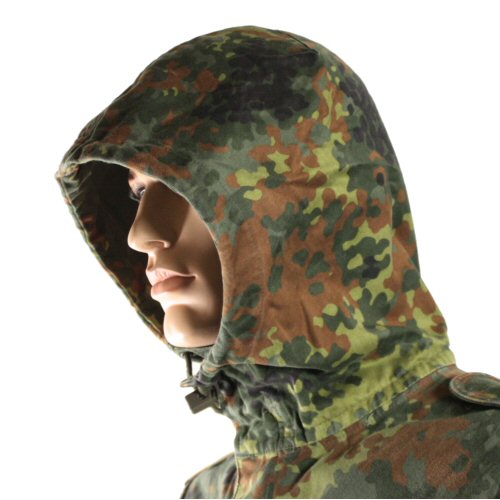 Detail of underarm opening, zipped open.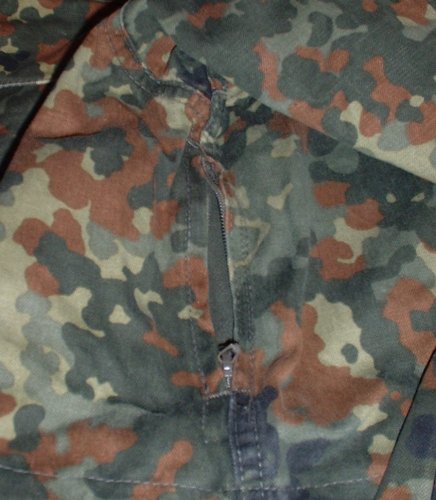 View of head and shoulders of parka from the rear.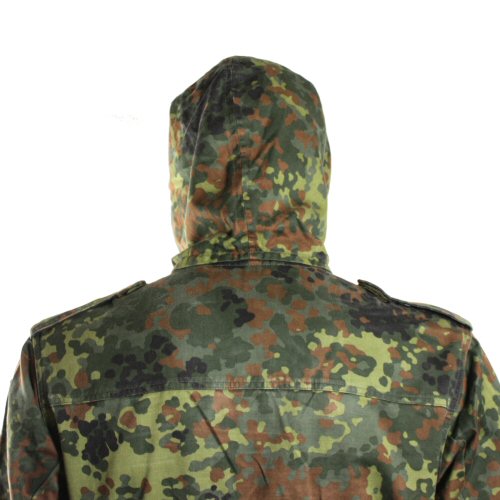 What our customers say about this product:
---
---