Tan Bulle MOLLE Ambidextrous Pistol Holster
The Bulle MOLLE holster is a MOLLE mountable, accessible pistol holster which enables the operator to draw the pistol from a MOLLE modular body armour vest or chest harness. This application is usually encountered whilst the operator is in a seated position (transitting in a vehicle) or in any circumstances in which drawing from a leg holster quickly is not an option. The pistol holster mounting can be changed from left handed carry to right handed carry, and will support the addition of small MOLLE mountable pouches as it is fully fitted with one inch mil-spec cross-webbing. The pistol holster may also be used in the drop leg position when used with a MOLLE leg carrier plate. Designed for use with medium-framed semi-automatic pistols, such as the Beretta M9, Sig P226, Colt 1911, Glock 17/18 and 19, and any other pistols of a similar size. The pistol is secured with an adjustable strap and fastex buckle. Made of 1000 Denier texturised Cordura. Price is for one holster. Any accessories shown are for illustration purposes and are not included in the price.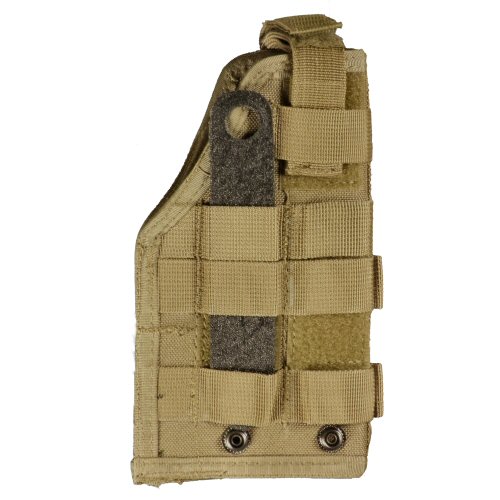 View of other side of holster. The holster is ambidextrous and can be fitted for mounting onto the MOLLE base in either direction.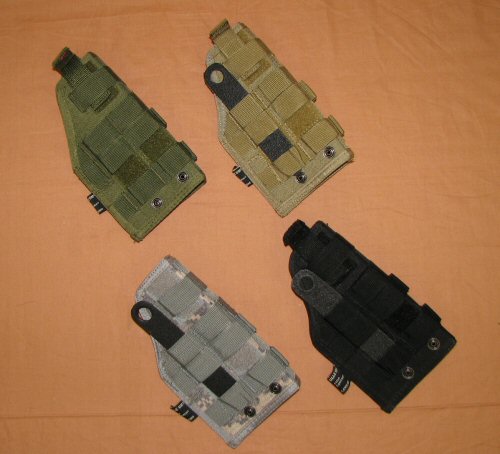 Angled view of the holster, showing the thumb break and its velcro securing strap.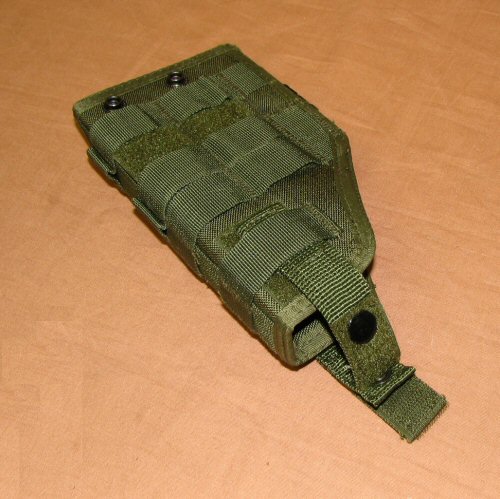 View of the holster with a model Colt Government pistol inside. The thumb break covers the hammer.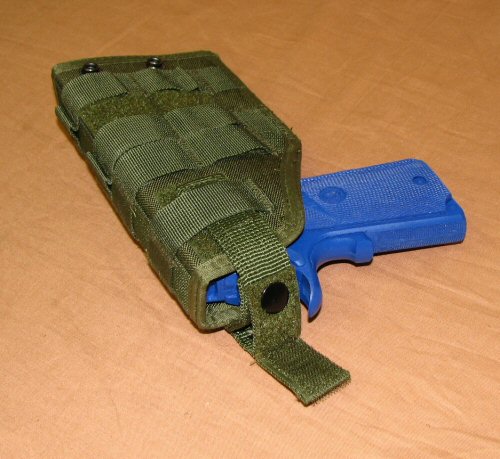 Straight view of the holster with the model Colt Government pistol inside.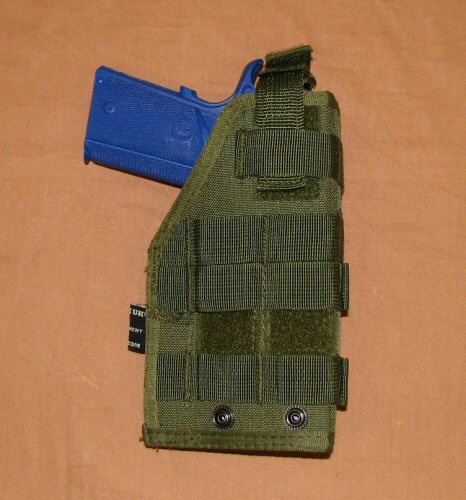 ---